KT'S CAMPS
Next Camp Date TBA
LAZER TAG  |  NINJA COURSES  |  ULTIMATE OBSTACLES
RELAY RACES  |  TEAM GAMES | TRAMPOLINE TIME | & MUCH MORE
BEST OF ALL...TONS OF LAUGHTER, GOOD TIMES & MEMORIES TO BE MADE!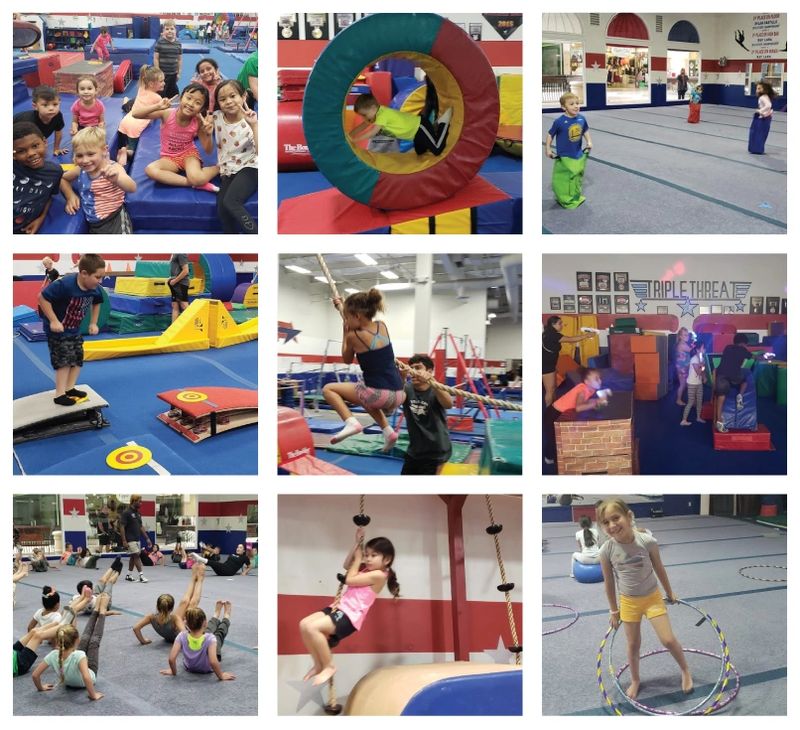 Registration by phone:
 (805) 349-7575
You can also register in our office: 
237 Town Center East  Santa Maria, CA 93454
(Upstairs by Macy's)
Camp Hours: 1:00pm-3:00pm DAILY

Camp Pricing (3 DAY PACKAGE): $40 for ALL 3 Days
Camp Pricing (Daily): $15 per Day
Age Limit – 4 & UP
Your child does not have to be a member of our gym to join in the fun! 
Camp Theme Details:

LAZER TAG / NEON DAY
Come dressed in your brightest, wackiest neon outfits! Join us in Laser Tag fun, with team laser tag,a variety of games and a dance party!

NINJA / SUPER HERO DAY
Dress in awesome ninja or super hero outfits ready to conquer the day! We will have our Ninja Gauntlet, Ninja Warrior Warped Wall, Ultimate Obstacle Courses, Games and More!
ULTIMATE GAME MATCHUP
Deck out in your favorite summer bash attire (Hawaiian, Beachy, etc..)! We will be having team games, relay races, trampoline time & more!
*Most Show Stopping Outfit, EACH DAY, Will Receive a Prize*

SIGN UP TODAY. SPACES ARE LIMITED!

Deadline to register is The Day Before Camp at 5PM