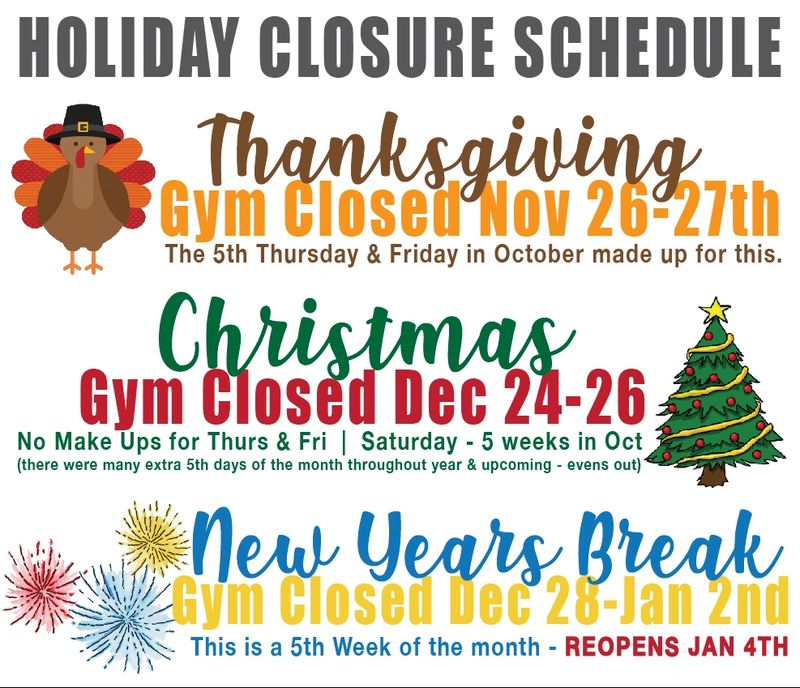 We Hope You All Enjoy Your Holidays!
  Enjoy this time with your family and loved ones! During these crazy times, please remember to
socially distance, avoid large gatherings and wash your hands frequently! We want all of our gym
families to stay safe and healthy! Make sure they stretch and practice their skills safely at home!

Our classes are based off a 4 week schedule per month. There are many times through out the year,
where there are 5 weeks (an extra bonus day, at no charge) throughout the months so this comes into
play for these Holiday closures. The days missed will be or have been made up by extra bonus days.
                          Let us know if you have any questions! Time to CELEBRATE!