(Currently Not Available)

WINTER WONDERLAND KT'S CAMPS
                  JANUARY 9th & 10th


       LAZER TAG  |  ULTIMATE OBSTACLES  | RELAY RACES 
         TEAM GAMES | TRAMPOLINE TIME | & MUCH MORE
BEST OF ALL...TONS OF LAUGHTER & MEMORIES TO BE MADE!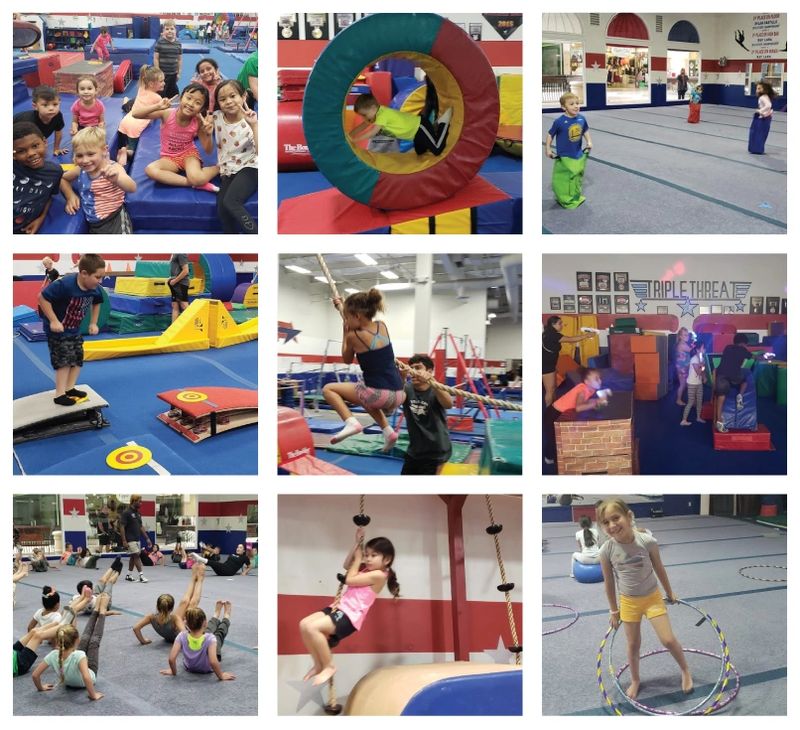 Registration by phone:
 (805) 349-7575
You can also register in our office: 
237 Town Center East  Santa Maria, CA 93454
(Upstairs by Macy's)
Camp Hours: 1:00pm-3:00pm DAILY
Camp Pricing (Daily): $15 Per Day
Age Limit – 4 & UP
Your child does not have to be a member of our gym to join in the fun! 
Camp Theme Details:

LAZER TAG / NEON DAY
Come dressed in your brightest, wackiest neon outfits! Join us in Laser Tag fun, with team laser tag, a variety of games and a dance party!
ULTIMATE GAME DAY
We will be having team games, relay races, trampoline time & more!

SIGN UP TODAY. SPACES ARE LIMITED!

Deadline to register is The Day Before Camp at 5PM